Affordable Low Back Pain Treatment With Chiropractic Care
Affordable Low Back Pain Treatment With Chiropractic Care
Written By Absolute Chiropractic & Rehab on May 4, 2022
---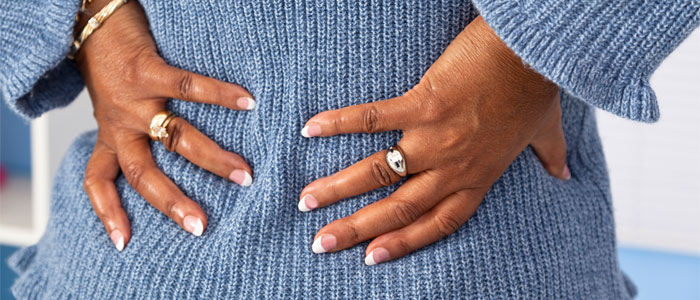 Low back pain is one of the most common reasons why individuals see a chiropractor. Sometimes, back pain can be the result of an auto accident or sports-related injury. In other cases, it may be the result of a pinched disc putting pressure on nerves. Whatever the cause of your low back pain, our chiropractors at Absolute Chiropractic & Rehab in Hurst, TX, will work to reverse your condition.
Should You See a Chiropractor for Low Back Pain Treatment?
Do you have unresolved back pain that has lasted for months? Do you find yourself taking painkillers on a frequent basis to dull your pain? Are you finding it difficult to do activities you once did with ease due to back issues?
If you answered yes to any of these questions, it's time to visit Absolute Chiropractic & Rehab for your back pain treatment. Back pain can become worse over time—in some cases, patients aren't aware of how it impacts them. Before you know it, basic activities, like household chores, are a struggle.
Chiropractic care aims to treat low back pain and other issues at the source. At Absolute Chiropractic & Rehab, our doctors give patients practical lifestyle advice on how to maintain pain-free lives, while receiving effective treatment for their ailments. Our chiropractic office helps Hurst patients eliminate low back pain without the need for painkillers or surgery.
How Absolute Chiropractic & Rehab Treats Low Back Pain
Our team uses a series of adjustments and physical rehab techniques to target your back pain. We develop a treatment plan according to your needs and the severity of your condition. We thoroughly examine every patient, as we understand that low back pain does not take a "one size fits all" approach. Our chiropractic adjustments help patients in Hurst and surrounding communities regain their range of motion and realign their spine.
Low Back Pain Treatment in Hurst, TX
Whether your back pain is the result of an auto accident or poor posture, you can do something about it. Living with untreated back pain can weaken your musculoskeletal system and make it impossible to do the things you once loved. The best way to get back on your feet is to see us at Absolute Chiropractic & Rehab. We have years of experience helping patients in Hurst and the Dallas-Fort Worth area put their spinal issues behind them.
No matter how severe your back pain, we have the tools and treatments to help you. Schedule an appointment at our Hurst location at (817) 428-0801.

Posted In: Chiropractic Low Back Pain Physical Rehab