Can a Sports Chiropractor Help After an Injury?
Can a Sports Chiropractor Help After an Injury?
Written By Absolute Chiropractic & Rehab on October 4, 2021
---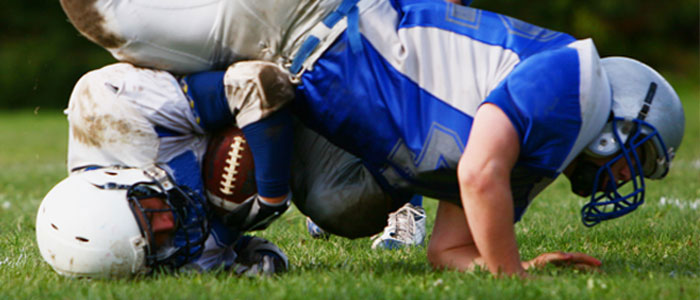 If you are an athlete, you are probably no stranger to injuries. Participating in a sport is a rewarding experience, but unfortunately, it can come at the expense of your physical health. When left untreated, sports injuries have the potential to develop into more serious issues that can affect your long-term health.
The dedicated team of doctors at Absolute Chiropractic & Rehab in Hurst and Ft. Worth are fellow sports lovers with a passion for providing excellent care to all patients. We are eager to help you feel your best and get back on the field as soon as possible.
What are sports injuries?
Sports injuries can affect a variety of areas, depending on your sport of choice and activity level. They can occur from accidents while playing, or even just from routine activity. Common sports injuries include:
Soreness
Dislocations
Sprains
Whiplash
Stress fractures
Pinched nerves
Herniated discs
Absolute Chiropractic & Rehab is well-equipped to tackle these issues through the transformative benefits of chiropractic care.
How can chiropractic care help a sports injury?
Chiropractic care has become a well-loved method of managing and restoring sports injuries. Many sports-related conditions affect soft tissue in the body, making it difficult to identify with an x-ray or scan. Chiropractic care instead focuses on restoring your body's structure and function through targeted treatment, helping patients to gain a strong awareness of their body's biomechanics.
What does a sports chiropractor do?
Many athletes seek out chiropractic treatment because it is completely natural, and works in tandem with your body's pre-existing restorative abilities. Your care will focus on safe and natural spinal adjustive techniques, physiotherapy applications, soft tissue mobilization, stretching and exercise programs, diet and nutritional counseling, and extensive biomechanical training.
Absolute Chiropractic & Rehab is dedicated to offering an all-encompassing course of treatment that not only promotes recovery, but also works to prevent future injury.
Schedule an Appointment Today
Experiencing the restorative benefits of chiropractic care for a sports injury is as simple as scheduling an appointment at Absolute Chiropractic & Rehab. We look forward to seeing you at our convenient Hurst and Ft. Worth locations and helping you get back on the field.
Book an appointment online or give our office a call at (817) 428-0801.

Posted In: Chiropractic Whiplash Herniated Discs Physical Rehab Sports Injury Biomechanics