Chiropractic Care Can Help Your Extremities
Chiropractic Care Can Help Your Extremities
Written By Absolute Chiropractic & Rehab on March 15, 2021
---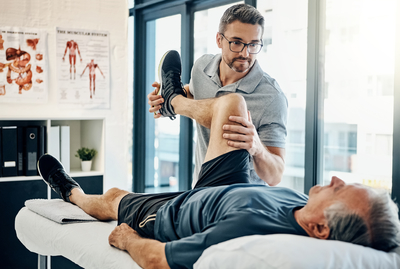 While chiropractic care focuses heavily on the spine (which obviously is connected to everything else in your body), said care can also dial in on smaller problem areas causing issues.
From fingers and toes to elbows and knees, Absolute Chiropractic & Rehab in Hurst is ready to help your body stop causing you pain.
Tap Into Chiropractic to Help You Avoid Surgery and Injections
From sports to auto and work injuries, people can develop health issues that need special care. One-sport athletes add extra wear and tear due to repeating the same motions day in and day out. Same goes for physical labor intensive jobs and even a hobby. And of course auto injuries can produce aches and pains that crop up later on as repeated motions turn a minor ailment into a major issue.
Chiropractors know how to manipulate more than your neck and spine. Have issues with your jaw, fingers or toes? A thorough examination will reveal if you're suffering from a misalignment, stiffness, poor mobility, too much mobility or other issues.
Proper chiropractic care can restore proper range of motion, increase blood flow and flexibility in treated areas, and boost overall health by helping your body reduce wear and tear while promoting optimal nutrient delivery via your bloodstream. This means pain reduction and improved quality of life.
Boost Extremity Health With a Trip to Absolute Chiropractic & Rehab
Since 2011, Absolute Chiropractic & Rehab in Hurst has been helping heal all areas of the body; not just backs and necks. Our goal is to help you achieve the best health you can without surgery or injections. We help with auto, sports and work injuries, headache, neck and back pain, and more. Upon request, we can perform ultrasounds, laser therapy, manual or activator adjustments.
Have questions or want to schedule an appointment? Call Absolute Chiropractic & Rehab at (817) 428-0801 or go online and fill out a contact form. We're happy to help!

Posted In: Chiropractic Improve Wellness