Chiropractic Care Shown to Improve Neurological Function of Individuals with ADHD
Chiropractic Care Shown to Improve Neurological Function of Individuals with ADHD
Written By Absolute Chiropractic & Rehab on April 15, 2021
---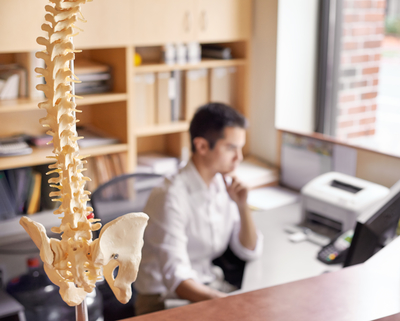 Employing chiropractic care for ADHD is not something many of us would ever think of. The good news is someone did think of it. A 2019 study at Riphah International University unveiled that chiropractors may play a role in enhancing the neurological function of individuals with ADHD.
It's an incredible breakthrough that we at Absolute Chiropractic & Rehab in Hurst had to share with all of you. ADHD is tough not only on individuals diagnosed with it, but also for the whole family.
Chiropractic Care Can Improve Neurodevelopment
ADHD changes how the human brain develops and functions, significantly impacting outward behavior and attention span. And since ADHD is neurological in nature, that makes chiropractic a great, drug-free option. Chiropractic can help alter nerve activity by restoring proper function. Proper function means better learning and achievement.
Conventional medications have limitations and drawbacks, including having to force your child to take their prescription every morning. As of 2021, we still don't know the long term risks or benefits of ADHD prescriptions.
Our doctors will perform a physical evaluation and assess your ADHD so we know how to best help you be able to focus, control your behavior, and get your brain functioning optimally. It's our passion to help you so you can live happy, healthy and prosperous lives.
Get Real ADHD Relief Without the Drugs
Since 2011, Absolute Chiropractic & Rehab in Hurst have been helping patients with ADHD find relief without medication. Have questions or want to schedule an appointment? Call Absolute Chiropractic & Rehab at (817) 428-0801 or go online and fill out a contact form. We're happy to help!

Posted In: Chiropractic Improve Neurological Function