How We Can Help You With Your Migraine Headaches
How We Can Help You With Your Migraine Headaches
Written By Absolute Chiropractic & Rehab on March 4, 2022
---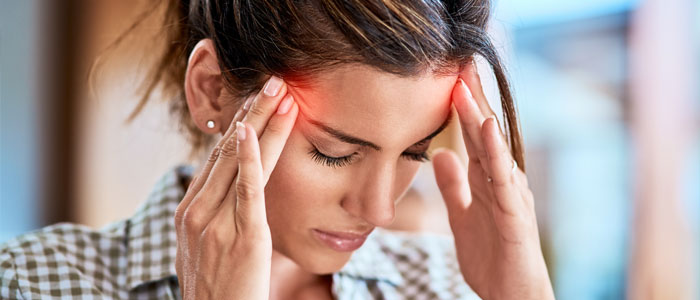 Migraines aren't just headaches - they're debilitating experiences that can leave you feeling exhausted and run-down. Many standard treatments often rely on over-the-counter painkillers, which aren't always the most effective method of treating migraine pain. At Absolute Chiropractic & Rehab in Hurst, TX, our chiropractic services can help you reduce or even eliminate your migraines.
What are migraines?
Migraines are a type of chronic headache that can last anywhere from a few hours to a few days. They generally affect one side of your head and are characterized by sharp, throbbing pains. While most headaches only cause pain, migraines can trigger nausea, vomiting, and sensitivity to light or sound. Some patients will also experience a migraine 'aura,' which manifests as bright spots and flashes of light across their vision. Migraines are often a lifelong condition and can be quite debilitating without the proper care and treatment.
How can chiropractic treat migraines?
Traditional migraine remedies like over-the-counter pain relievers only address the symptoms of your headaches. These band-aid solutions may help, but are not very effective when it comes to managing the source of your pain.
Chiropractic care is a noninvasive method of treating stress that focuses on the underlying issues, leading to a natural decrease in pain and a decreased reliance on over-the-counter drugs. A typical chiropractic treatment involves a series of gentle physical adjustments that will correct spinal misalignments and reduce pressure on the surrounding nerves. Massage therapy may also be used to relieve muscle tension.
Why choose Absolute Chiropractic & Rehab?
At Absolute Chiropractic & Rehab, our experienced doctors are dedicated to helping you not only relieve your migraine pain, but also elevate your overall well-being. Our doctors have more than 30 years of combined experience, allowing them to give each patient a customized chiropractic treatment plan that is specifically tailored to each individual's goals.
Schedule Treatment for Migraine Headaches
Get back to doing what you love by treating your migraines with our professional chiropractic treatments at Absolute Chiropractic & Rehab in Hurst, TX. For more information on our chiropractic services or to schedule an appointment, call (817) 428-0801 or send us a message here.

Posted In: Chiropractic Headache Treatment Migraine Treatment