Neck Pain Is Something You Can't Afford to Ignore
Neck Pain Is Something You Can't Afford to Ignore
Written By Absolute Chiropractic & Rehab on May 17, 2021
---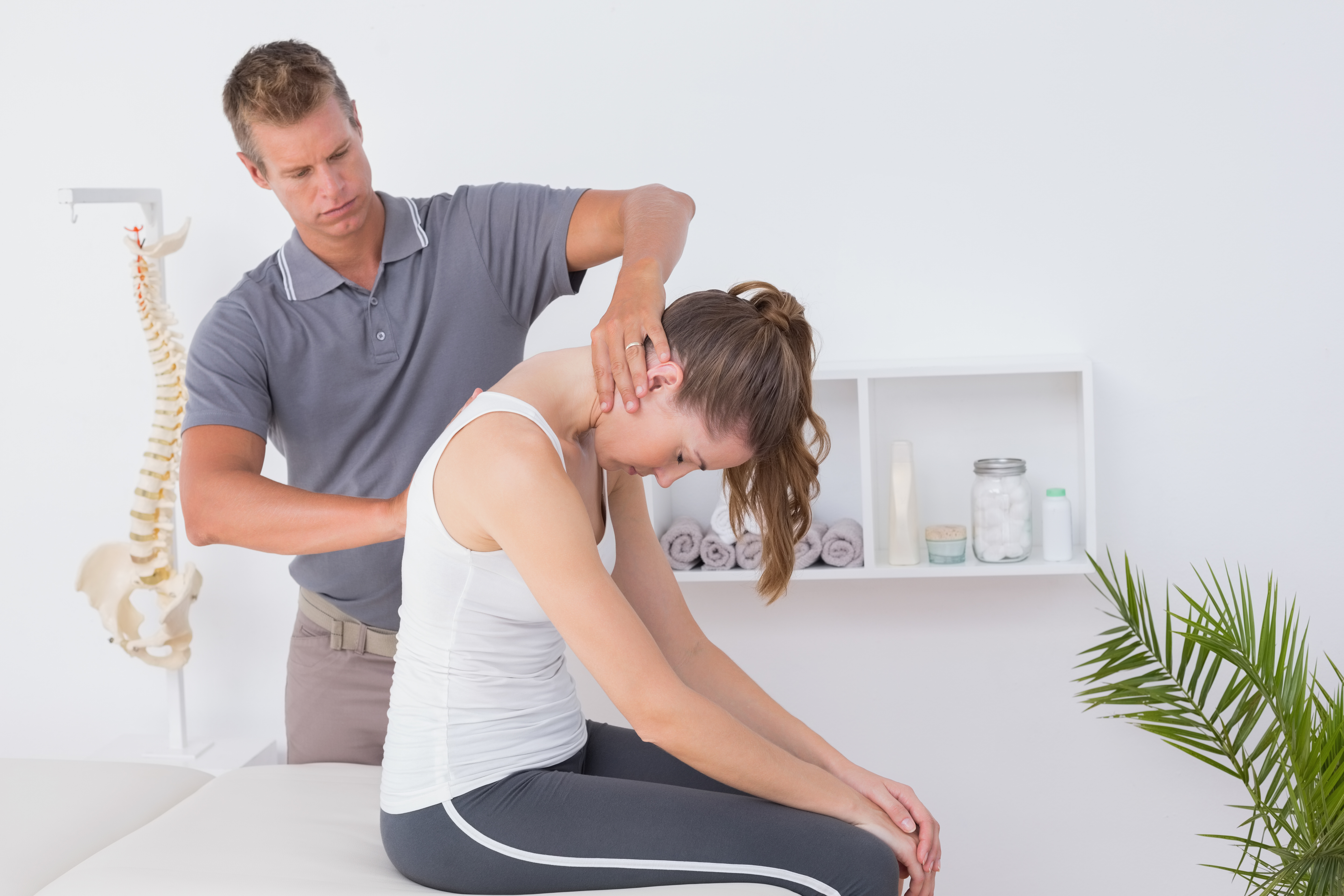 Neck pain is most often caused by poor posture or age-related wear and tear. And if it's something more obvious, like an auto or sports injury, then it's that much more critical you get yourself over to Absolute Chiropractic & Rehab in Hurst before your neck problems become permanent.
Small Issues Can Be a Mask for Serious Health Conditions
Time is both your friend and enemy when it comes to healing. Your body needs time to recover, but at the same time putting off proper medical care can turn an easy fix into a major condition.
Consistent pain is your body's signal to change something, namely how your body moves in hopes of getting the pain to stop. Your body doesn't want to be in pain any more than you do. You need to find out if your pain comes from a herniated disc (which can cause nerve damage), cervical spondylosis, which starts off with no symptoms but gets worse as you get older, a bone spur, which are more common with age, or something else.
Chiropractors can make an accurate diagnosis of your neck pain, along with give you an appropriate adjustment. Chiropractic neck adjustments are designed to carefully loosen up the joints of the cervical vertebrae in your neck, taking pressure off pinched nerves, ending muscle spasms, and more.
A review of scientific literature published in the March/April 2007 issue of the Journal of Manipulative and Physiological Therapeutics, found "high-quality evidence" that patients with chronic neck pain showed significant pain-level improvements following spinal manipulation.
Another study, published in the Annals of Internal Medicine in 2012, found that 57% of those who met with chiropractors and 48% who exercised reported at least a 75% reduction in pain, compared to 33% of the people in the medication group. After one year, approximately 53% of the drug-free groups continued to report at least a 75% reduction in pain, compared to just 38% pain reduction among those who took medication.
Take Advantage of Over a Decade of Expert Chiropractic Care
Since 2011 Absolute Chiropractic & Rehab has been helping treat neck pain issues. Our goal is to help you achieve the best health you can without surgery or injections. If you're suffering with neck pain, we want you in our office as quickly as possible so we can get to the root of the problem and put you on the path to healing.
Have questions or want to schedule an appointment? Call Absolute Chiropractic & Rehab at (817) 428-0801 or go online and fill out a contact form. We're happy to help!

Posted In: Chiropractic Neck Pain