Stronger Immune Health: Improve Your Wellness with 4 Vital Daily Habits
Stronger Immune Health: Improve Your Wellness with 4 Vital Daily Habits
Written By Absolute Chiropractic & Rehab on May 28, 2020
---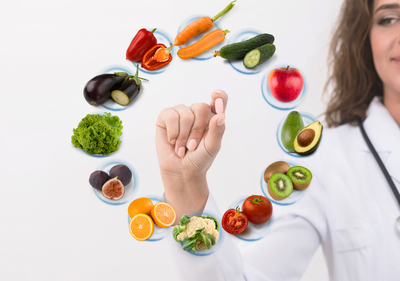 In the age of COVID-19, immune health is on the minds of most people.
Besides handwashing and social distancing, people are looking for ways to improve their health and wellness.
Your Hurst chiropractor has some tips that can help you look good, feel great, and boost your immune health significantly.
4 Ways to Improve Your Overall Health and Wellness
Here are some wellness tips that your Hurst chiropractic team encourage all their patients to practice daily to have more energy and reduce their risk of illness and dangerous diseases, like heart disease.
1. Eat a Diet Rich in Nutrients
When it comes to diet, most people focus on macronutrients – carbs, fats, and protein. While those play a role in your health and wellness, it's the micronutrients in foods – the vitamins and minerals – that are going to provide you with an immune boost. Eat fresh fruits and vegetables, whole grains, nuts, and seeds. Avoid processed foods when you can.
2. Exercise Regularly
Working out improves cardiovascular, immune, respiratory, and mental health. Aim for at least 30 minutes a day if possible. Make sure to create a well-rounded routine, complete with cardio, strength training, and flexibility exercises.
3. Take Steps to Reduce Stress
Stress can do a number on your health, including lowering your immune response. Find ways to reduce your stress response, including:
Meditation
Visualization
Journaling
Getting out into nature
Practicing self-care (like getting a massage or pedicure)
4. See Your Hurst Chiropractor
Your chiropractor can help keep your body in proper alignment. Doing this reduces tension on muscles and joints, improves balance, and reduces your risk of injury. Additionally, staying in alignment promotes better flow of your blood, lymph, and cerebrospinal fluid, which carry essential nutrients through your body and eliminate waste/toxins. These can all improve your immune health.
Protect Your Immune Health for a Full, Happy Life
Taking steps to improve your health and wellness won't just help you avoid contracting some dangerous diseases – it will also give you the energy and clarity to enjoy your life to the full.
Drs. Rick Bartlett, Sr., and Steven Reed Anderson use their chiropractic and medical training to provide you with the tools and information you need to boost immune health and live a full, healthy life.
Would you like more health and wellness tips? Contact our team today at 817-428-0801 to schedule a consultation.

Posted In: Chiropractic Improve Wellness