What Happens if You Don't Receive Prompt Whiplash Treatment?
What Happens if You Don't Receive Prompt Whiplash Treatment?
Written By Absolute Chiropractic & Rehab on February 24, 2020
---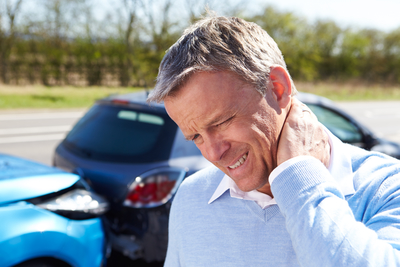 Texas is one of the most dangerous states in the country for both drivers and pedestrians.
Every 2 minutes, someone is injured on a Texas road. Over 11 thousand people sustain injuries on Tarrant County's roads each year thanks to our traffic congestion.
Proactive whiplash treatment is critical for avoiding chronic pain and other complications. Here's why.
What are the Complications of Untreated Whiplash?
In many cases, you may feel completely fine after an accident. That doesn't mean your spine and neck haven't sustained an injury!
Damaged, bulging, or herniated discs can lead to pinched nerves and muscle spasms
45% of people who suffer from chronic neck pain say the pain started with an auto accident
Chronic headaches or migraines
Stiff muscles, torn tendons and ligaments, soft tissue damage, and scar tissue from improper healing
Experts say that 75% of patients who suffer from neck stiffness after an accident are likely to remain disabled a year later. That's why proactive treatment is critical.
Well-Rounded and Compassionate Whiplash Treatment in Hurst, TX
Dr. Rick Bartlett and Dr. Steven Reed Anderson have over 40 years of joint experience helping patients recover from auto injuries ranging from simple to debilitating without the use of drugs or surgery.
Your doctor will first ask questions about your medical history, any symptoms, and the accident before ordering x-rays. Keep in mind that some whiplash injuries are so tiny that an x-ray or MRI may not find them, so prompt proactive treatment is key.
Next, you and your doctor will develop a personalized treatment plan to help your musculoskeletal system recover. Beyond in-office adjustments to restore range of motion, your doctor will also suggest physical rehabilitation and home stretches to strengthen your muscles and joints while supporting long-term recovery.
Don't wait for your auto injury to progress into chronic pain! Schedule an appointment at Absolute Chiropractic & Rehab in Hurst today or call 817-428-0801.

Posted In: Chiropractic Whiplash Auto Injury